In the first 11 months, Hefei China-European Liner started a total of 718 trains
发布日期:2022-12-28 浏览次数:38
This is the logistics base of Hefei North Station, and this China-European train behind me is a customized train of Hefei TCL household appliances, which is loaded with 100 TEUs of white goods and other Anhui "specialties", and is now ready for departure. About 20 days, it will arrive at the European region.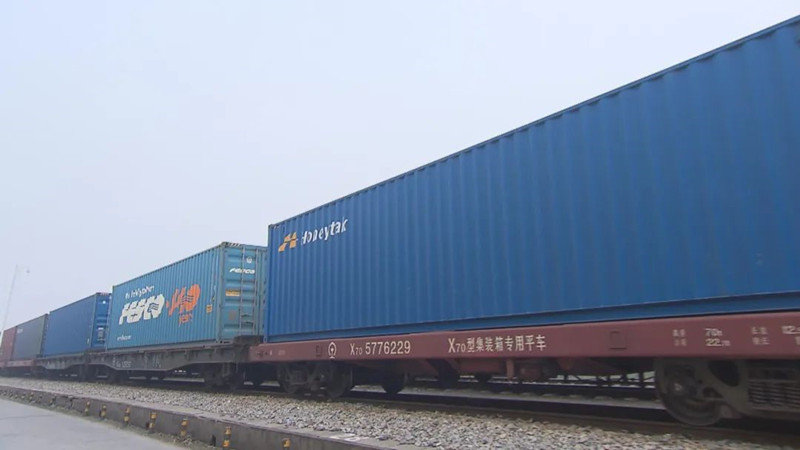 This train carries intelligent refrigerators and freezers produced by Hefei TCL independently, more than 4,000 units in total, which will leave the port of Erlianhot and be delivered to European consumers at the beginning of the New Year. Including this train, Hefei TCL has shipped more than USD 2.5 million of home appliances through the China-Europe train since this year.
In the new year, we will highlight the expansion of high-quality return trains to increase new supply channels for imported products of Anhui local enterprises.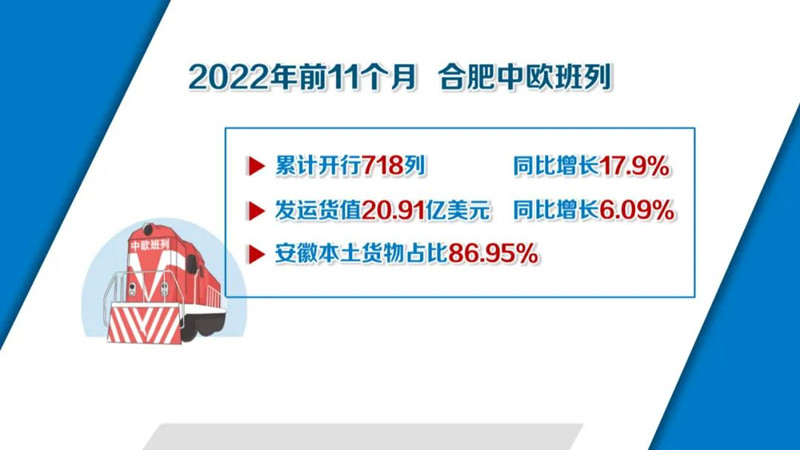 为服务皖货皖运加速奔跑,今年以来,合肥中欧班列在铁路、海关等部门的保障支持下,开拓39条新线路,目前累计覆盖18个国家、87个国际节点城市,往返班列均有序加密运行。今年前11个月,合肥中欧班列累计开行718列,同比增长17.9%;发运货值20.91亿美元,同比增长6.09%。其中,安徽本土货物占比86.95%。