Hefei North to Shanghai Luchao Port New Year's first sea-rail shuttle train departed today
发布日期:2023-01-13 浏览次数:10
On the morning of January 13, 2023, the first sea-rail intermodal train departure ceremony from Hefei North to Shanghai Luchao Port in the New Year was held at the North Station Logistics Base of Hefei Freight Center. With a whistle sounding, a train carrying 92 TEU of goods from Hefei to Shanghai sea-rail intermodal transport train departed from Hefei North Station Logistics Base to Shanghai Luchao Port, which is the first sea-rail intermodal transport train between the two places this year.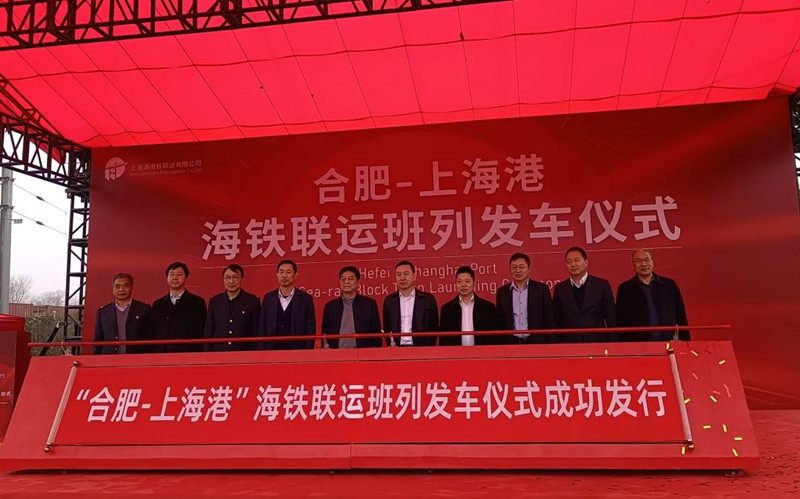 The full run of the train 671 kilometers, full of Hefei local enterprises Sunshine Power, Tongwei's solar cell module goods. These "made in Hefei" goods will enter the sea from Shanghai Luchao port, by ocean-going cargo ships, along the Maritime Silk Road exports to Rotterdam, the Netherlands, the United States Charleston and other regions.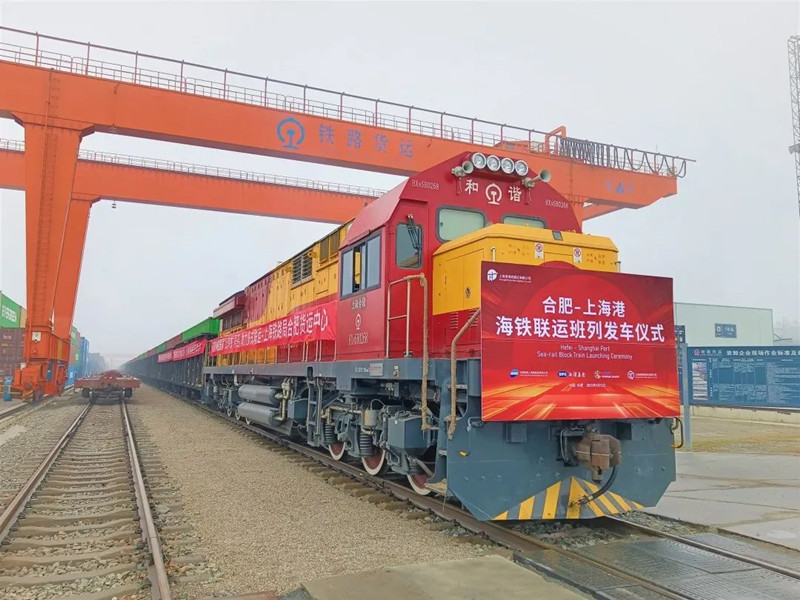 In recent years, with Hefei to Shanghai port sea-rail intermodal transport train stable operation, for the export of Anhui area enterprises products to provide a new transport channel, for the province's stable growth in foreign trade to provide a "new momentum". Since the opening of Hefei sea-rail intermodal transport train, the shipment volume has been increasing year by year, from 708 TEU in 2015 to 56,186 TEU in 2022; the cargo source categories have been gradually enriched, from the initial single garment and other light industrial products, to the current solar photovoltaic panels, home appliances and other types of manufacturing products.
Hefei Iron-Sea Intermodal Transport (Hefei-Ningbo/Shanghai) and Hefei China-European Train, as the "twin wings" driving the development of Hefei export-oriented economy, have built a "steel bridge" for the products of Hefei and neighboring cities to go out of the country to the world. The next will continue to run steadily and intensively to help "Anhui-made" "Hefei-made" export to the international market, and play the role of "force" for Anhui to build a new inland open highland!